WEEE (Waste Electrical Electronic Equipment)
NYES Digital can arrange for waste ICT electronic equipment to be collected and disposed of in accordance with the Waste Electronic Equipment (WEEE) regulations.
Features
Items that can be removed under the Schools ICT recycling service include:
Servers
Toners
PCs
Laptops
Projectors
Desktops
TFT Monitors
CRT Monitors
UPS Systems
Laser Printers
Plotters
Server Racks
Network Switches & Hubs
Network Storage
Network Routers & Firewalls
Miscellaneous IT Equipment
Telephone systems
any other related WEEE including but not limited to the above.
Don't worry if your ICT hardware isn't listed or if you have any questions regarding what can be recycled please call the NYES Digital on 01609 536086.
How it works
Once you have identified the items you wish to be removed call NYES Digital on 01609 536086, and let us know what needs collecting. Alternatively you can request your collection online using our WEEE Recycling Collection Request Form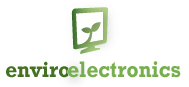 We will request the collection of your goods with our contractors and will contact you by phone or mail your admin@ email address and let you know the collection date.
Before the morning of the collection please move the identified items for recycling to the ground floor and within reasonable distance from the main delivery/collection point of the School.
Which of these bin options will be most suitable for your institution?
Roll-able cage. 600kg load capacity. Base size: 735mm(W) x 850mm(D) (1/4)
360ltr or 240ltr Wheelie bin-Household size (2)
Lockable 1100ltr or 600ltr Wheelie bin (3)
Tote boxes. 25-38 litre capacity (5)