Domain Registrar 
Are you looking to register your ideal domain name? Look no further than NYES Digital. We are registrars with JISC,  Nominet and 1and1.
Not sure what domain you should be looking for?
Our experienced team will be able to advise you on industry best practice.
DNS Service
DNS is the technology that makes your website, email and other web services work. NYES Digital can manage and deploy a fully redundant service for your web services . In addition we can offer SSL (security) and we offer our Plesk Advanced service to allow you to self manage DNS.
Order Now
To order a new domain or discuss options please log a call with our Customer Service Desk, 01609 536 086 option 1, and we can take care of the rest. We will respond to your inquiry within 2 working days.
Nominet are the main register of .uk domain names. This means that Schools and customers can easily register new domain names through us, at greatly reduced rates.
To find out more about Nominet – go to www.nominet.org.uk
UK Domains
.uk – The newest member of the UK Domain family.
.co.uk – The number one domain for British business online
.org.uk – The preferred non-commercial domain for championing causes and raising support
.me.uk – The personal domain for individuals wanting to build a unique, online presence
JISC are responsible for the administration and registration of government and educational domain names since 1996.
Gov and AC Domains
.ac.uk – added value to organisations in the United Kingdom whose core mission is tertiary education and/or public research
.gov.uk – second level domain .gov.uk on behalf of Cabinet Office
.gov.scot –  Scottish government for this new second level domain.
.gov.wales and .llyw.cymru – Welsh government for this new second level domain.
International Domains
com – The number one domain for international business online
org – The preferred non-commercial domain for championing causes and raising support
Next Gen Domains
They include (but not limited to )
.school
.university
.training
.play
.business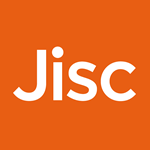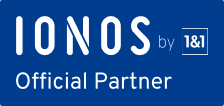 If you believe one of our NYES Digital registered domains is being abused you should contact us immediately. The complaint should include details of abuse along with the evidence to support it. Please click here to contact our support desk
Once we have received the complaint we will investigate the issue raised and respond as follows :
Spam
The Cirrus team will verify the spam headers/body to determine from where the spam was originated and the Type of spam.
In case of compromised/hacked domain scenario and first promotional spam instance, a warning will be sent to the domain owner. Subsequent spam complaint will result in suspension of the domain.
In case of deliberate phishing / 419 scam / Malware distribution, the domain name will be suspended directly.
Objection to the content or use
The Cirrus Team will investigate the complaint to determine the type of the abuse.
In case of compromised/hacked domain, a warning will be sent to the domain owner.
In any other case the issue will be dealt with according to our terms of business (See Smart Solutions for further details)
WHOIS Inaccuracy
The Cirrus Team will update / modify the WHOIS details if required