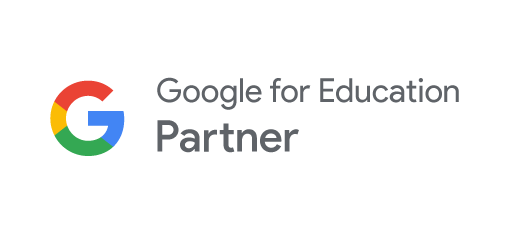 NYES Digital is delighted to have gained Google Education Partner status and be acknowledged for our outstanding support to customers.  
As a customer you can be assured of a level of service excellence which is recognised the world over.  By listening and learning to what you really want we can help you make the most of the use of cloud based technologies.  So if you want to get ahead in the clouds we are here to make it happen.
We can help you get started by setting up and configuring your Google G Suite or Microsoft 365 environments and help with customising them to your requirements.  Once you are set up and running we have a number of support packages to give you peace of mind that at any time you can call on our experts for help and support.  For example we can help with password resetting, adding new users, fault diagnosis and resolution and managing and administering tenancies a licences.
We also offer a variety of training, for new users, or to develop skills for more experienced users. All training can be tailored to group size and experience level and can be delivered remotely or in person.
Chrome Books
Google G-suite
G-Mail
Google Drive
Google Classroom