Do you want to move to cloud storage?
SharePoint is a cloud storage solution, meaning your documents are not saved to your device, they are securely stored on Microsoft's servers so can be accessed wherever you are, on whatever internet-capable device you are using. We will build you an easily navigable SharePoint site that you can use both for organised and secure document storage, and instant sharing and collaboration between users when needed. Your files will continuously save as you work meaning in the event of power outage, your work will not be lost.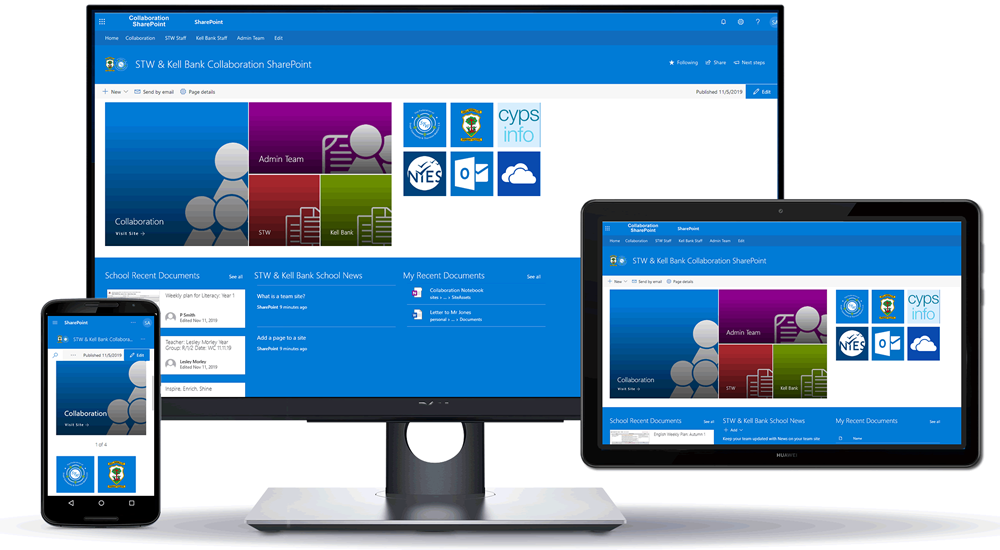 Core package includes
Centralised storage for all your files
Custom theme to reflect your brand identity
Professional consultancy, project plan and advice
Document collaboration, sharing0 and web apps.
Security based on your teams
1 hub site
4 team sites customised to their requirements
1 day Development and Build time
Half day training session
What is SharePoint?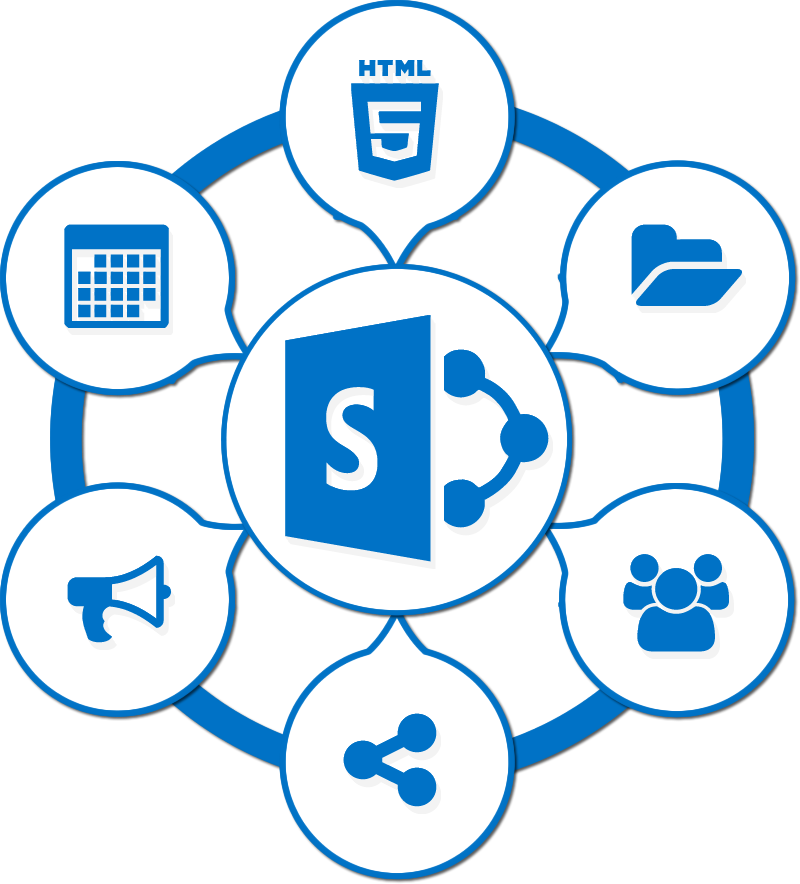 SharePoint is a managed document storage solution from Microsoft. The SharePoint Online variant is a cloud based service provided as part of Office365, which schools receive for free from Microsoft. It's used as a tool to create storage solutions in different forms, from a VLE / Intranet to a managed document storage solution. The Cirrus team as part of Schools ICT have created a number of solutions targeted at schools and educational based services.
SharePoint Demo
Key Features
SharePoint Key Features
Document Storage with Office Integration
Built in to Office365, which also provides Email, Calendars & Communication
Access 24/7
Range of supported devices, including Tablets and Smartphones.
Range of web parts including: News, Links, Lists, Calendars, Document Storage, Image Storage
AD Integration, allowing staff and students to use one password in and out of school
Teacher Customization
Website links
Image and video resources
Set homework
Engage Students:
View class homework & links
Student discussion boards
Upload work and collaborate with classmates on projects
Office Online
SharePoint hooks into Office programs with ease and allows you to create documents in the cloud using the "cut down" version of programs such as:

Word Online
PowerPoint Online
Excel Online
OneNote Online

And by storing and sharing your documents in SharePoint, you can easily collaborate with your colleagues, even "co-authoring" documents. With this techology, you can have up to 10 people editing the same Word, Excel or PowerPoint document at the same time.You can instantly see the changes those users make, which are flagged up so you can see who is doing what. And from directly within the app you can open a chat session with any of your co-authors to aid your collaboration further.
Access Anywhere
| | |
| --- | --- |
| | The version of SharePoint that Schools ICT support is SharePoint Online. This means it is all built online and information is stored in the cloud. That means you can save all your files at work or home into SharePoint and retrieve them anywhere you have a connection to the internet. And with Office apps available for mobile devices, that means you can read or edit documents on your tablet or phone. |