Do you want to move to cloud storage with great communication services ?
Part of the Microsoft Office 365 package, Teams is a unified communication and collaboration platform that combines instant chat, video meetings, file storage (using SharePoint technology) and application integration.
As a cloud storage solution, documents are not saved to your device, they are securely stored on Microsoft's servers so can be accessed wherever you are, on whatever internet-capable device you are using.
With years of experience in cloud based working we will guide you to provide a structure that suits your workplace. This can be used for organised and secure document storage and multi-channel communication.
Your files will continuously save as you work so in the event of power outage, your work will not be lost. Document versioning will also enable your work to be restored to hundreds of previous snapshots.
"Teams is making a huge difference to the way that we can deliver an education solution to our families during these unprecedented times and hopefully into the future.  Although changing to remote learning with everything stored in the cloud is initially challenging for staff, I have been extremely impressed with the way that they have adapted.  The support that we have received from Schools ICT has been exceptional.  I'd encourage any school to consider whether it could work for them."
Microsoft Teams has made a significant and positive difference at our school as it has enabled our pupils and teachers to stay connected. For us, Microsoft Teams is an essential tool for teaching and learning. Highly recommended.
Ideal for School Office and Business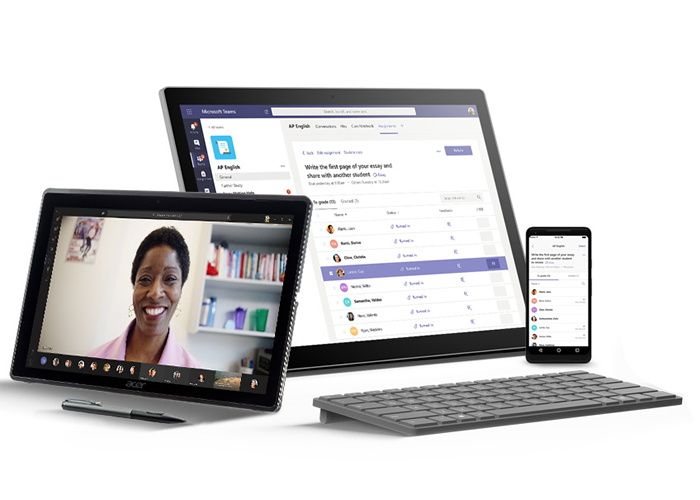 Best practice deployment and security configuration
Centralised storage for all your team files
Document collaboration and sharing
Integrated Office web apps
5 teams created and customised with topic channels
Professional consultancy, project plan and advice
Video conferencing, meetings and chat
Audio and text meetings
Admin centre configuration
1 SharePoint news hub site created and customised
1 day Development and Build time
Half day on site training session
Schools Classroom Package includes
Integration with a schools MIS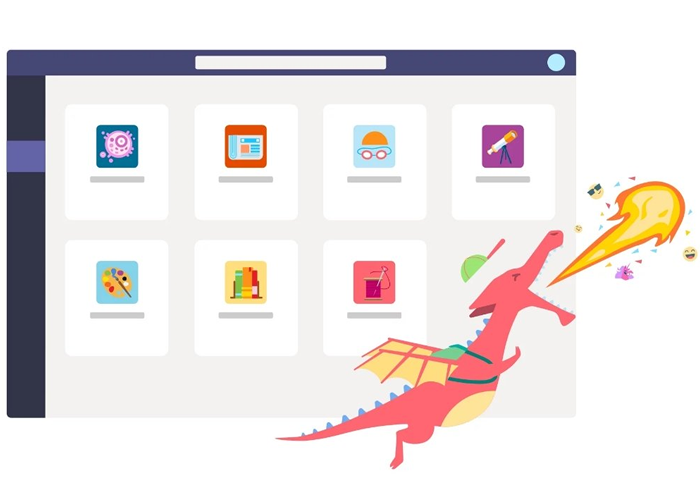 Best practice deployment and security configuration
Home/distance learning
Share class materials digitally
Set assignments and quiz's
Class Notebook shared workspace
Provide task feedback and grades
Track student progress
Sync users from MIS system (SDS)
Licence management
Student restriction policies
Can I get training in Teams?
Yes. We provide various training packages in Microsft Teams. More details can be found on the Teams Training page
Access Anywhere
Teams is part of Office 365. All your files and conversations are stored in the cloud, in Microsoft's secure data centres. This means  you can access them anywhere you have a connection to the internet. And with the Teams mobile app, you can even access your work on your phone or tablet.
Is my data safe? Is Teams GDPR Compliant?
Microsoft do their best to ensure privacy, security and compliance with your data. You can find out more at https://www.microsoft.com/en-gb/trust-center , though the statement below covers it well, there is more information on the link:
"As a customer of Office 365, you own and control your data. Microsoft does not use your data for anything other than providing you with the service that you have subscribed to. As a service provider, we do not scan your email, documents, or teams for advertising or for purposes that are not service-related. Microsoft doesn't have access to uploaded content. Like OneDrive for Business and SharePoint Online, customer data stays within the tenant. You can check out more about our trust and security related information at the Microsoft Trust Center. Teams follows the same guidance and principles as the Microsoft Trust Center." https://docs.microsoft.com/en-us/microsoftteams/security-compliance-overview
How do we keep children safe in Teams?
There are settings which can be applied by the administrator which can be used to 'lock down' the platform for users. However, it is better to have school rules discussed and put in place to ensure a safe and sensible working environment for all. With children and young people accessing Teams at
home with their parents or carers nearby, it is as much about people management as platform management.
Schools and staff should be clear on their expectations and no-one should feel pressured into using online video, for example, if it is not absolutely necessary. Useful safeguarding advice has been prepared by the London Grid for Learning, including delivering lessons via livestream or video meetings. The guidance can be found here: https://coronavirus.lgfl.net/safeguarding.
Pupils need to be informed how to contact a named member of staff if they are being affected by bullying online aligned to safeguarding arrangements for home learning. Staff need to follow the school's agreed policy for recording and responding to the reported incident. Support for pupils can be accessed at https://www.childline.org.uk/info-advice/bullying-abuse-safety/types-bullying/bullying-cyberbullying/ and anti-bullying alliance has information to support schools, pupils and parents https://www.anti-bullyingalliance.org.uk/
For more general online safety information, resources, activities and guidance you should visit the CEOP (Child Exploitation and Online Protection) website. They have an #OnlineSafetyAtHome pack, which is now available for you to share with parents and carers. All of their home activity packs will remain available on their parents and carers website for you to download at any time you choose.