WEEE Recycling Update August 2022
Schools who subscribe to the NYES Digital WEEE Recycling contract can now keep old kit tidy and in one place ready for collection with our new storage options! Choose your container size; fill with your old electronics and computer equipment, then contact NYES Digital to arrange a convenient date for it to be collected.
In association with Enviro Electronics (who have recently been named winners of the 2022/23 Yorkshire Prestige Awards – Electronics Waste Disposal Specialist of the Year) – your choice of container is ready to be distributed to school now!
Options are:
Roll-able cage. 600kg load capacity. Base size: 735mm(W) x 850mm(D) (1 & 4)
360ltr wheelie bin – household size (2)
Lockable 1100ltr or 600ltr wheelie bin (3)
Tote boxes. 25-38 litre capacity (5)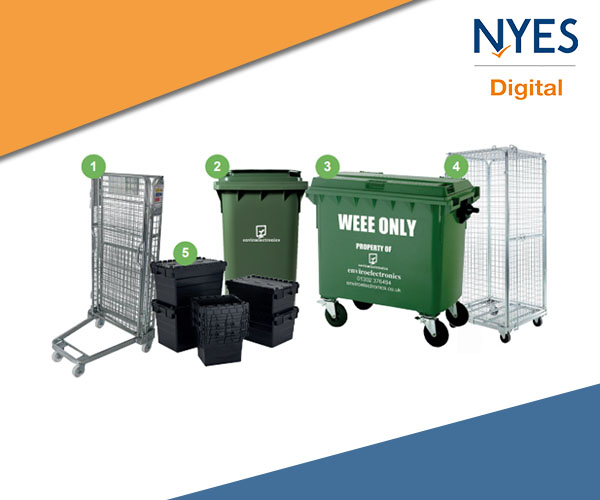 N.B. All containers remain the property of Enviro Electronics